Asphalt Parking Lot Maintenance
The most important reason to take care of asphalt is to stop moisture from penetrating the asphalt surface. Water infiltration causes cracks, pot holes and the eventual deterioration of the underlying gravel base.
So whether you need a fill patch, crack seal, seal coating or asphalt patchwork, or an asphalt overlay we are here to help!
The Gasaway Company is a full-service provider of new asphalt pavement projects annual  asphalt patchwork, seal coating, crackfilling. and striping.
There is no job too big or too small for us to handle… give us a call and let us help!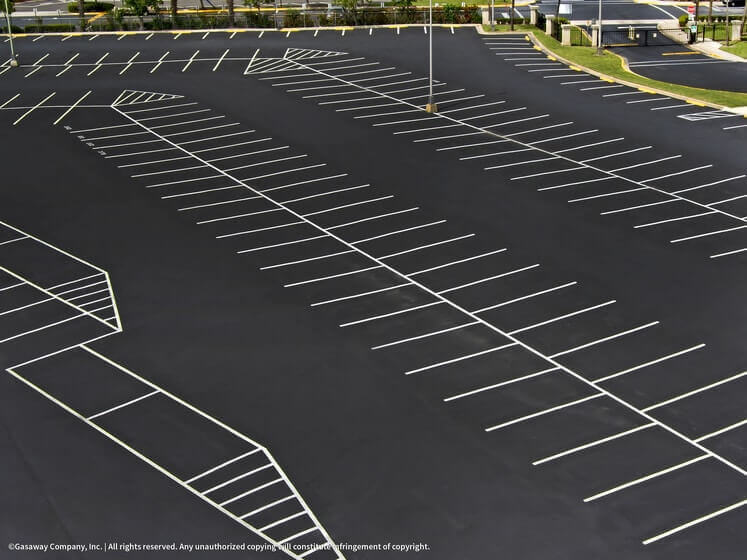 Sealcoating Asphalt Protects Your Parking Lot
Sealcoat slows the deteriorating effects of seasonal sun, wind and water. At Gasaway we thoroughly clean the asphalt pavement by using mechanical blowers and brooms to make sure that all dirt and debris is completely removed. Next, we sealcoat your pavement with a rubberized coal tar emulsion. Sand is added for traction. Studies show that asphalt parking lots that are properly sealcoated last 30 %- 50% longer and save money over the life of the parking lot.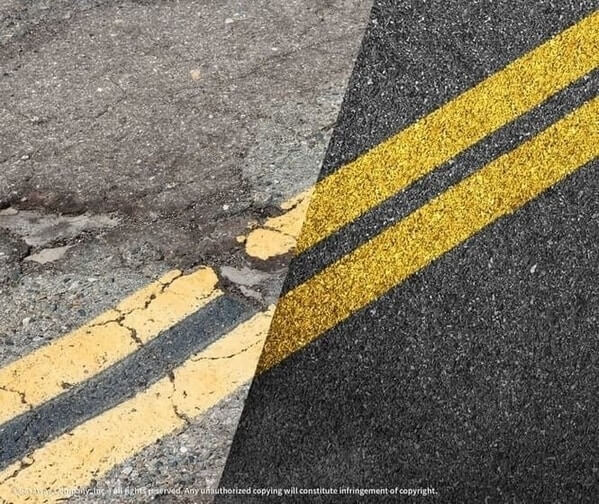 Crack Filling
Filling cracks in your asphalt parking lot surface is a very important part of extending the life of your asphalt surface! A crack filling program will stop moisture from penetrating the asphalt surface causing pot holes. Winter freeze thaw cycle creates heaving and eventual deteriorating of the asphalt. These conditions can usually be avoided by practicing good maintenance and keeping the cracks filled as they occur.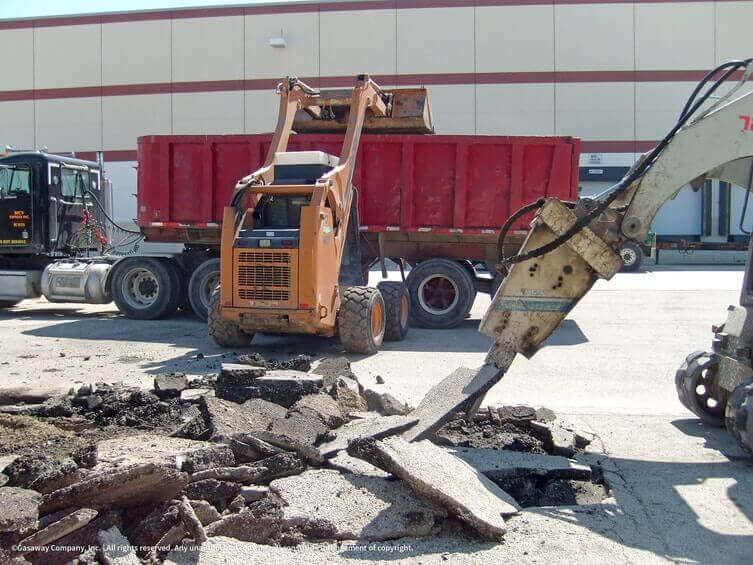 Asphalt Patchwork
Patching is the process of filling potholes or larger excavated areas in the asphalt pavement. Quick repair of potholes or other pavement disintegration helps control further deterioration and avoids additional expensive repair of the pavement.
In both crack sealing and pothole patching, timing is important. Don't wait until the road is in poor condition to schedule the work. Pavement distresses multiply if timely maintenance isn't performed.
Thanks for the great job you did over the weekend. We appreciate the fact that your crew showed up on time with little disruption to our building tenants. The parking lot looks great!
Lynn S.
The Gasaway Company  |  Romeoville, Illinois  |  630.985.1600