Over Thirty Years of dust control experience…
Dust Is a Serious Problem!
No matter what you call it – Fugitive Dust, particulate emission, dirt or grime, it is all the same. Road Dust. Gasaway can help you mitigate, suppress, abate and manage the dust billowing over your property. Customer service is our top priority! With our own fleet of specially designed spray trucks we can service any type and size dust control project. Our drivers are knowledgeable & efficient and have years of experience spraying rural roads, quarries, construction sites, festival sites, haul roads, ball fields,and horse arenas.
Click the image to the right to view and/or download the Dust Down PDF.
Let us show you the clear path to cost effective dust control measures! 630-985-1600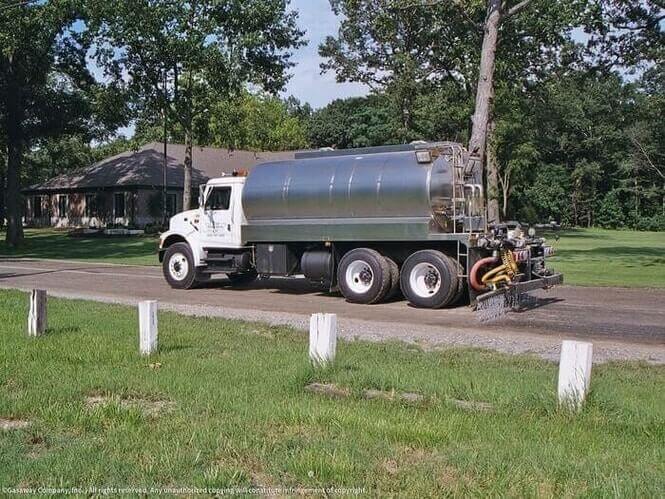 Dust Control Solutions for Commercial Applications
Unpaved roads and storage yards are often the best option. But they require maintenance. A site specific dust control program will reduce the amount of gravel replacement, grading, and fugitive dust concerns. Ruts and potholes are greatly reduced. Annoying dust is no longer a problem for you, your employees or your neighbors.
Gasaway Maintenance Company can help you manage dust or particulate issues so they never create EPA violations or neighborhood complaints. Customer service is our top priority and with our own fleet of specially designed spray trucks we can service any type and size dust control project.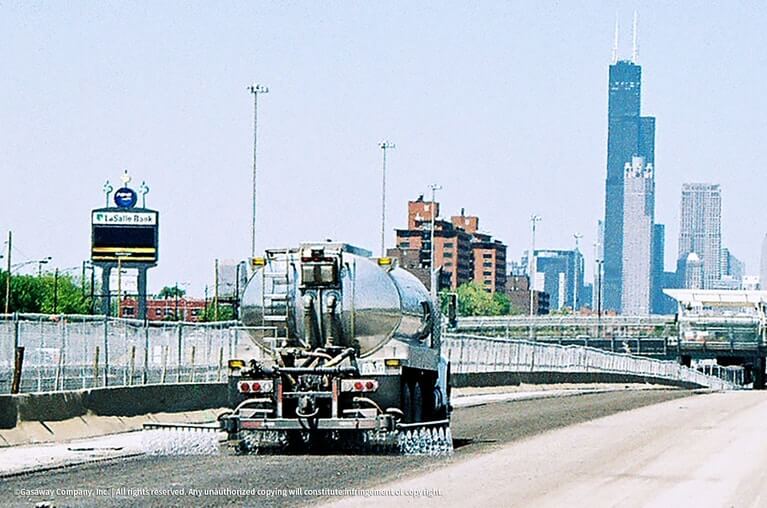 Control Dust and Strengthen Your Road Base
A gravel yard often makes more financial sense than asphalt paving. Our Dust Down product attracts moisture from the air (hygroscopic) keeping the road damp even in hot, dry conditions. This "moisture film" provides a cohesive and dynamic force that binds the aggregate particles together resulting in a hard, compact dust-free surface. Over time the gravel compacts into a hard surface course.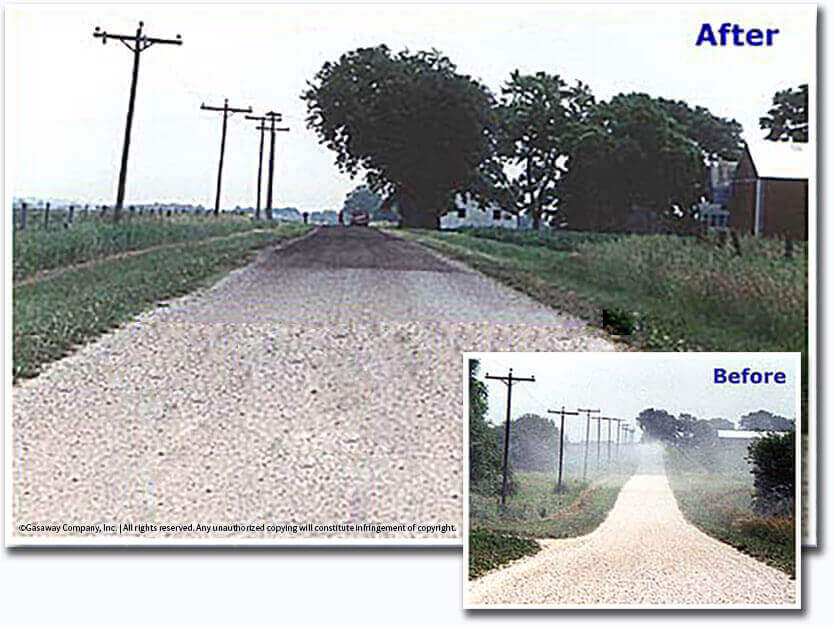 Water Is Not An Option
Water as a dust control option is a quick and easy fix. But studies show it is more expensive, inadequate and futile. When you need dust control the most, hot and dry summer months, water evaporates very quickly and stops working. Operating a truck daily is costly in terms of labor, fuel and equipment maintenance. An application of DUSTDOWN once a summer is usually enough to keep your unpaved surfaces dust free. If you are in a high traffic area a second application is recommended.
Our employees are happy that they are no longer riding in a cloud of dust! Thanks for all your help with this project and we look forward to doing even more business with you in the future.
Kelly H.
The Gasaway Company  |  Romeoville, Illinois  |  630.985.1600